National Energy Technology Lab Rebranding
Marketing Collateral and Rebranding for the U.S. Department of Energy's National Energy Technology Laboratory
A new logo was first priority for NETL, but holding on to elements of the old logo was important to the lab's leadership.   The new logo adapts the signature "NETL" letters into a formation that's easier to use within documents, yet still has nostalgic reference to the mid-century days of scientific breakthrough.  The lab's namesake focuses less on the "National Laboratory" and more on the "Energy Technology."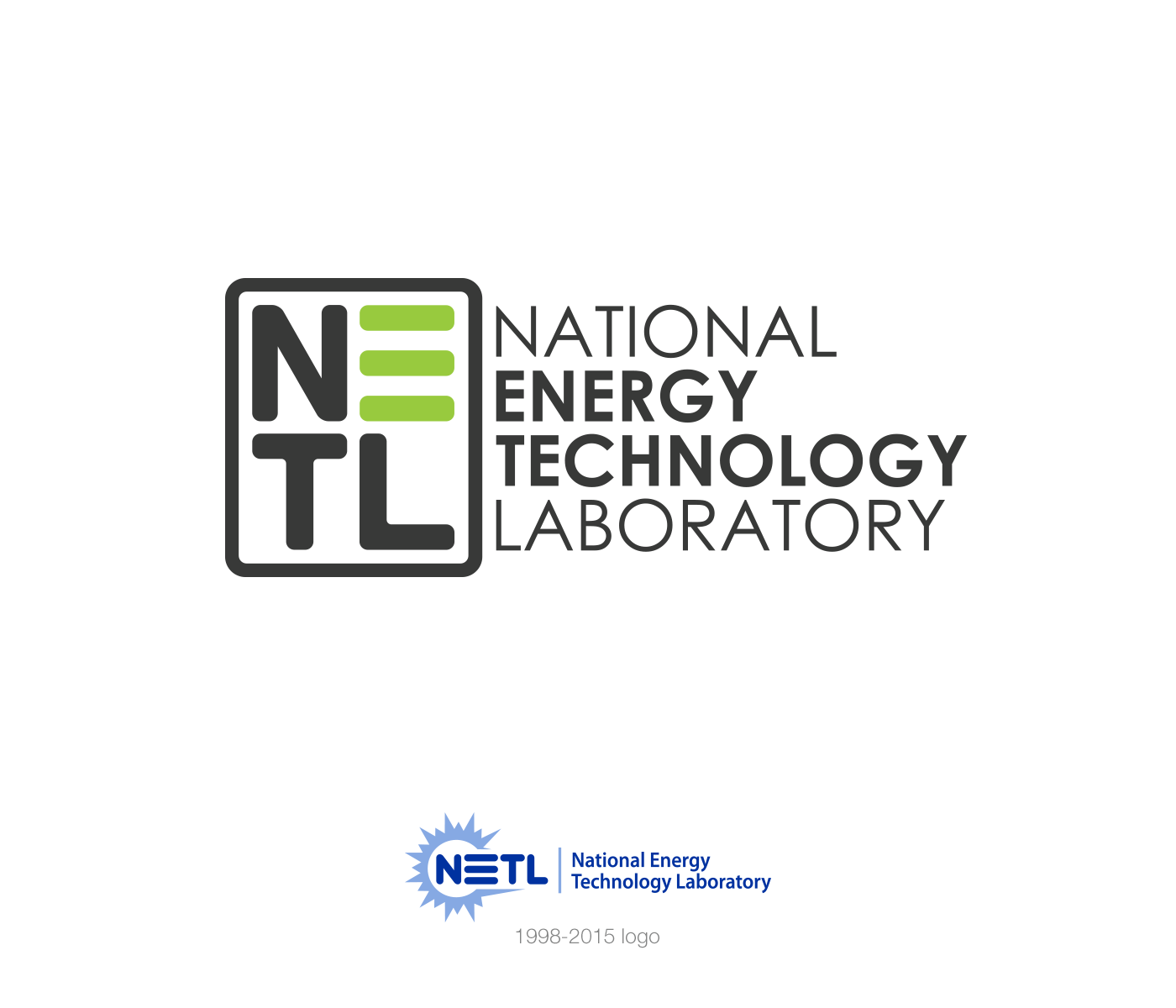 Redesigning for Modern Marketing
The National Energy Technology Laboratory wanted a full redesign of their internal documents and public-facing marketing collateral. The previous design from 2001 looked even older than it was, and the lab wanted a more modern look with a colorful, image-dominant design to make the scientific content accessible to those outside the research community.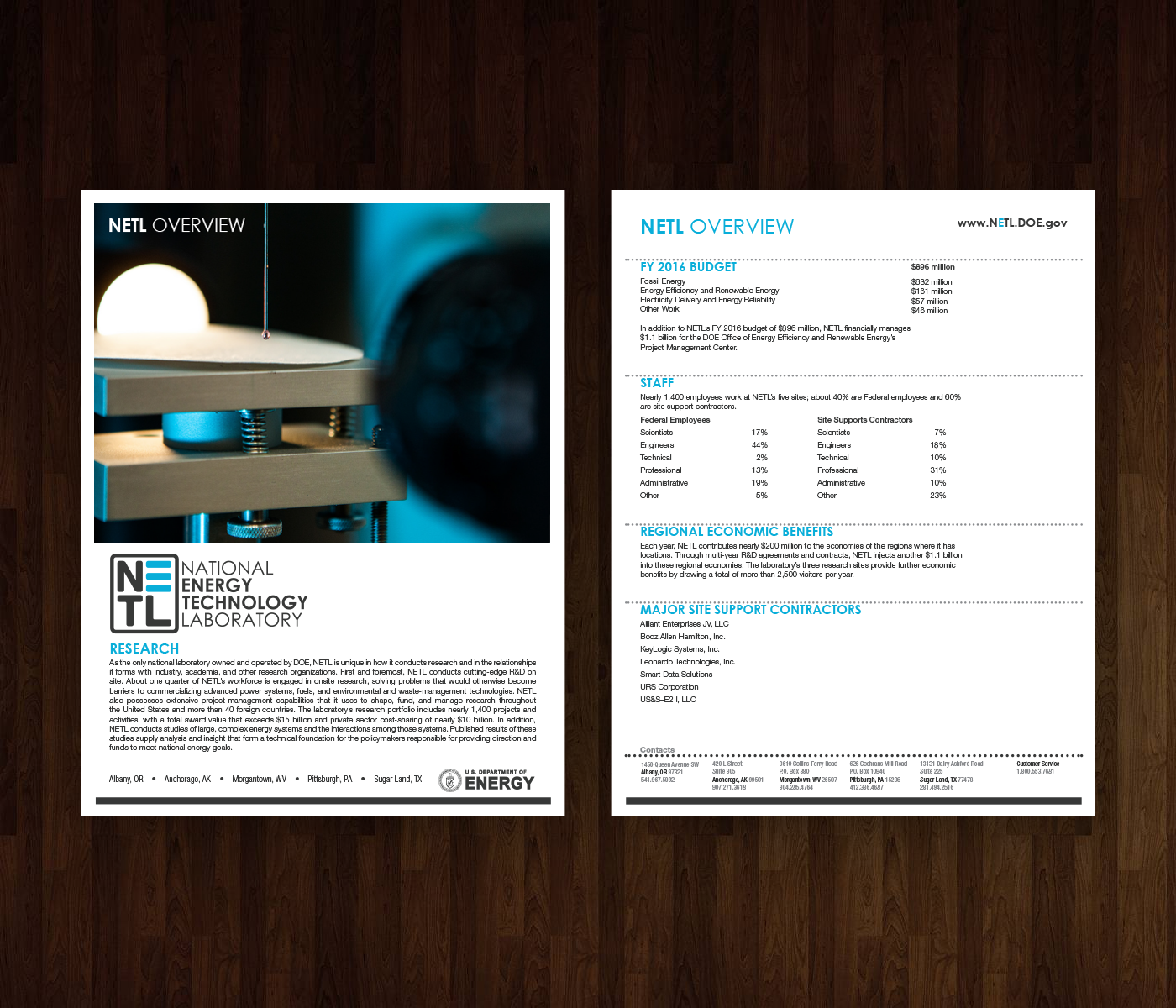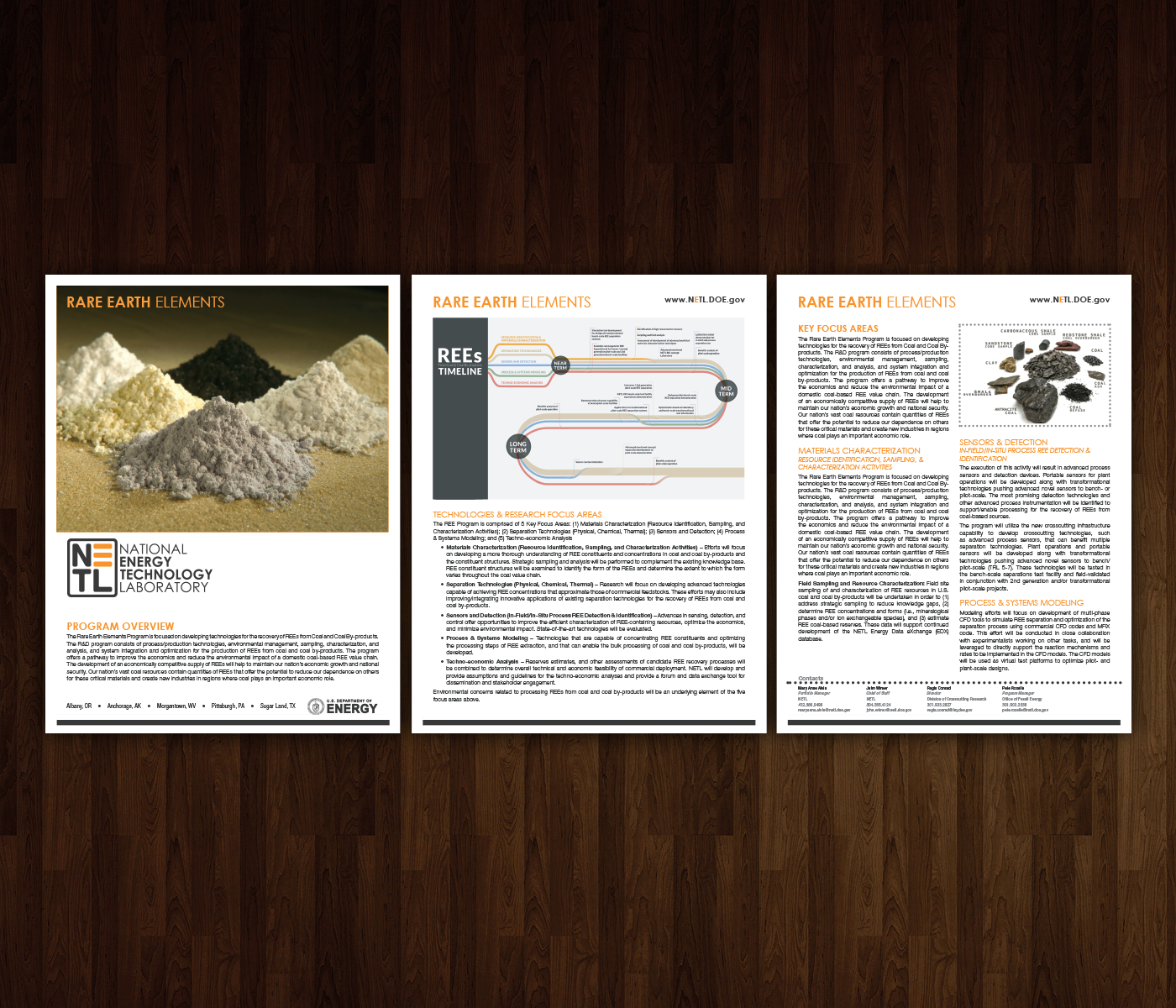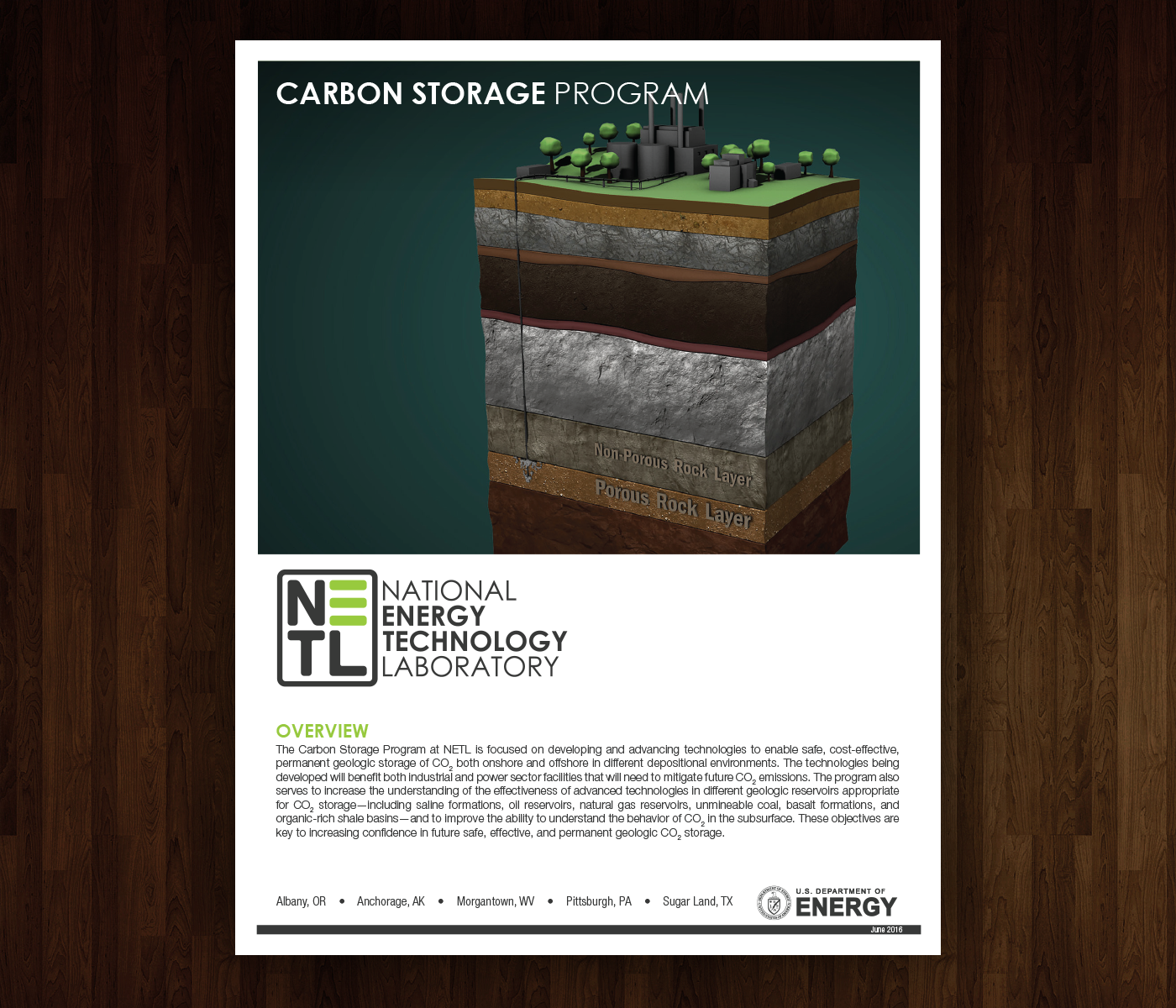 Business Cards with a Purpose
The old business cards were jam packed with information: Multiple government seals, two mailing addressing, fax numbers, and virtually no white space.  NETL employees mainly use their cards to network with energy industry professionals, other government agencies, the news media, and elected representative.  The redesigned cards provide a space on the back for quick notes, personal cell phone numbers, topics of discussion, dates/times of availability, etc.